How to Permanently Delete WhatsApp Account WhatsApp nowadays has become a necessity for us. Whenever we want to contact our friends or family, WhatsApp is the most reliable platform. It has released many new features that have made the user experience more seamless and engaging. But for some users, WhatsApp can be distracting. So the best option to solve this issue is either permanently delete or temporarily deactivate WhatsApp account. In this article, we are going to tell you how to permanently delete WhatsApp account in just a few simple steps.
It has become a necessity to stay on social media in today's time because most of the news we get initially is posted on social media platforms like Twitter, Facebook, Instagram and WhatsApp. But sometimes these platforms can become the biggest enemy of focus. So without doing any further ado let's get started with the article.
MUST READ | Best Android Games to Play with Friends in July 2022
WhatsApp Latest Features
We have curated some of the important and latest WhatsApp features that make your chatting experience easier and more engaging. WhatsApp has constantly evolved with time to meet the needs of today's generation. We have mentioned some of the best and worth mentioning features of WhatsApp that every user should be aware of.
WhatsApp allows you to do free audio and video call to any person that is connected with you through WhatsApp. All you need is a good internet connection and you will be able to connect with people via audio and video calls using WhatsApp.
End-to-End encryption is available so you don't have to worry about your privacy with WhatsApp. No one except can read your chats and see images and videos sent on WhatsApp.
WhatsApp has recently introduced the payment feature which you can use to directly send and receive UPI payments through your WhatsApp.
You can also use your WhatsApp on windows without even keeping your mobile connected to the internet. To use this feature download the WhatsApp Web website or its WhatsApp desktop app.
You can now also react to messages as you see on the Instagram mobile app. To use this feature all you have to do is long-press on the message emojis will show up tap on the desired emoji and the reaction will be sent to the person.
WhatsApp Upcoming Features
These are some features that we are hoping to see in the upcoming updates from WhatsApp. Most features we have mentioned are currently under the Beta stage and once the testing is done WhatsApp will roll them out to all other users. All these features were shared with us by WABetaInfo so you can rest assured and trust all these leaks.
According to the leaks soon you will be able to edit messages that you have sent. This feature allows us to make changes to the message that has already been delivered to the receiver.
WhatsApp has a feature called disappearing message that allows us to set a message to automatically delete it after it's been read by the receiver. But soon we'll be able to save disappearing messages in the chat so you can store crucial messages.
WhatsApp is planning to release a premium package update to WhatsApp business users. In the premium package, you will get features like connecting up to ten devices, the ability to create a bespoke corporate link, and many more.
Sometimes we have been added to groups that we don't have any interest in or are not important to us. Previously when you exit the group everyone gets a message that you have left the group. But soon WhatsApp is planning to release an update that allows users to exit the group silently only the group admins will be alerted.
Soon users will be able to create larger groups with a limit of up to 512 people. Currently, only 256 people were allowed, it will be a relief to admins that wanted to add more people for group discussions.
Also Read | Telegram Chat पर Auto-Delete कैसे Enable करें ? How to Enable Auto-Delete on a Telegram Chat
How to Permanently Delete WhatsApp Account?
Through this guide, you will be able to permanently delete your WhatsApp account easily. But only take this step when you don't have any issue with losing your data. Here's how to permanently delete WhatsApp account:
Step 1. Open WhatsApp on your smartphone.
Step 2. Now tap on the three dots in the top right corner. A menu will open up with options.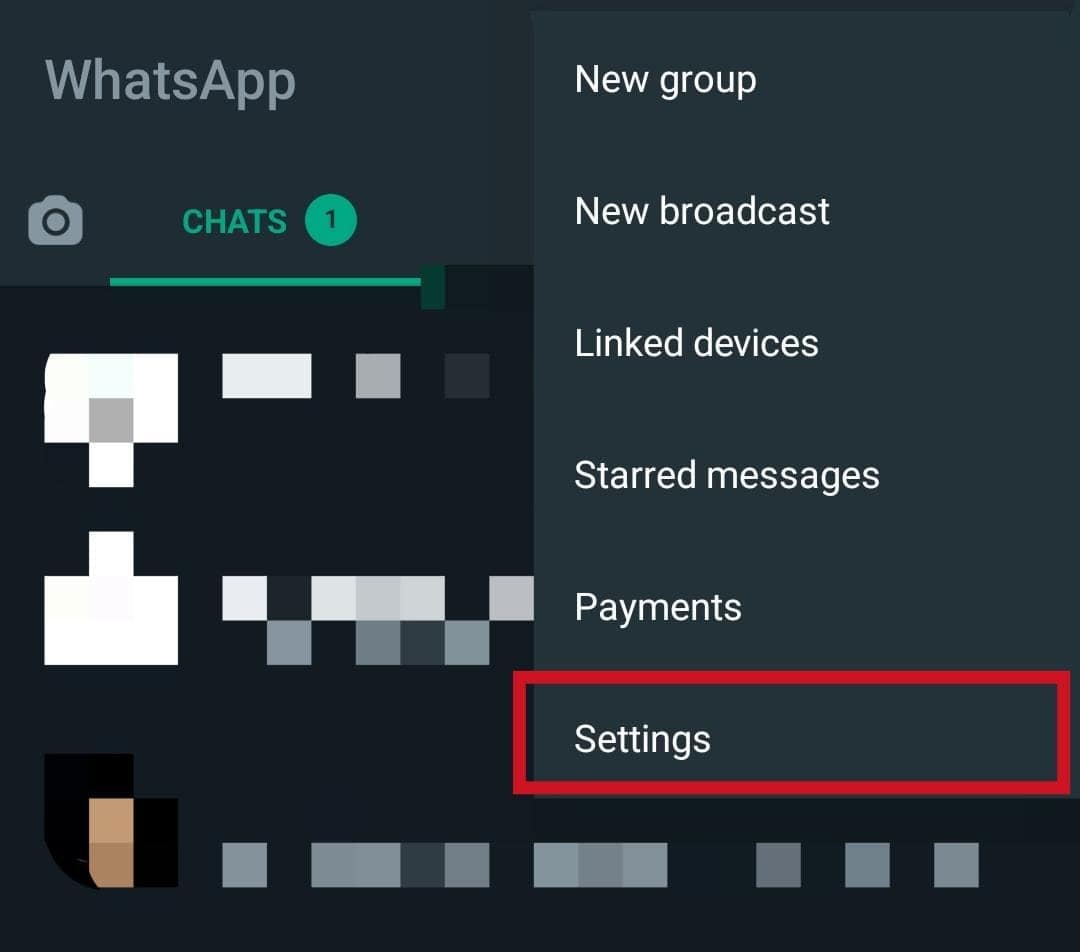 Step 3. Tap on the Settings option. Once settings are open tap on the Account options.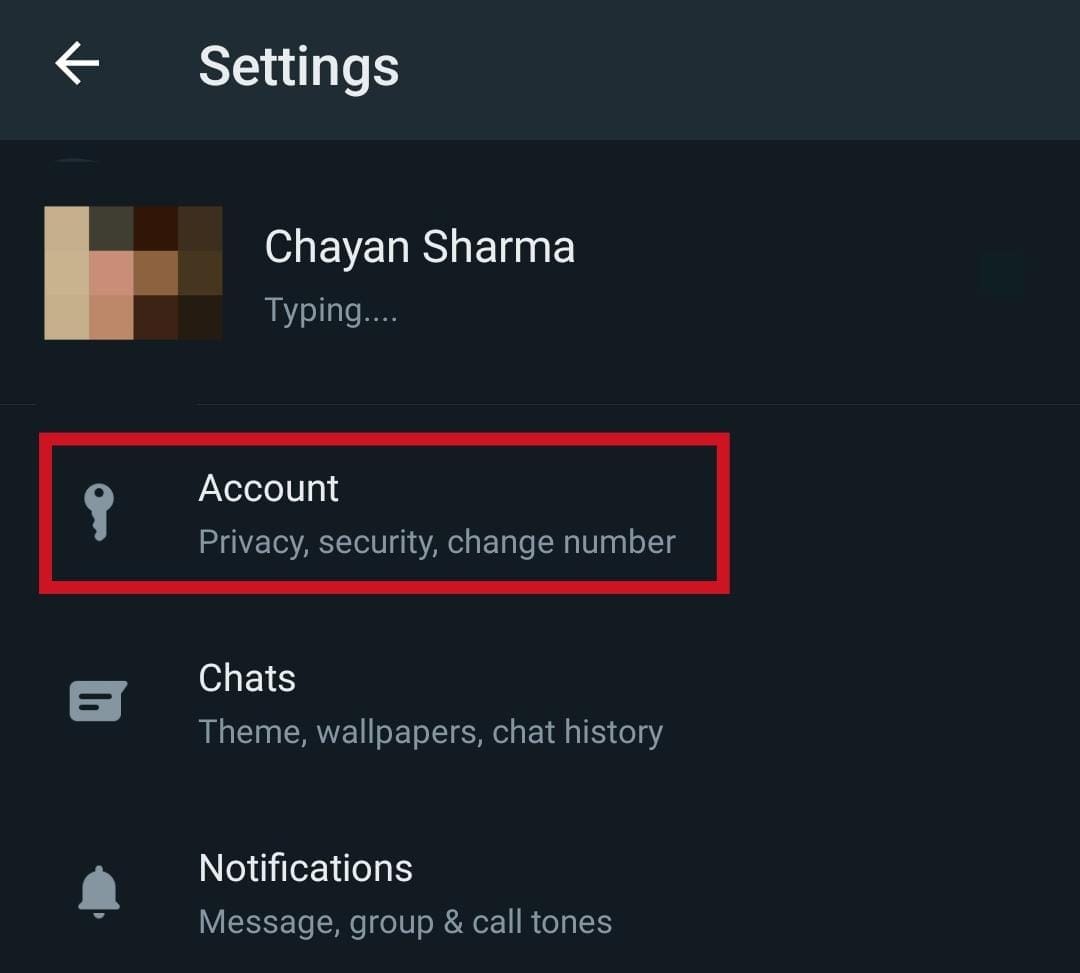 Step 4. Look for the Delete My Account option and tap on it.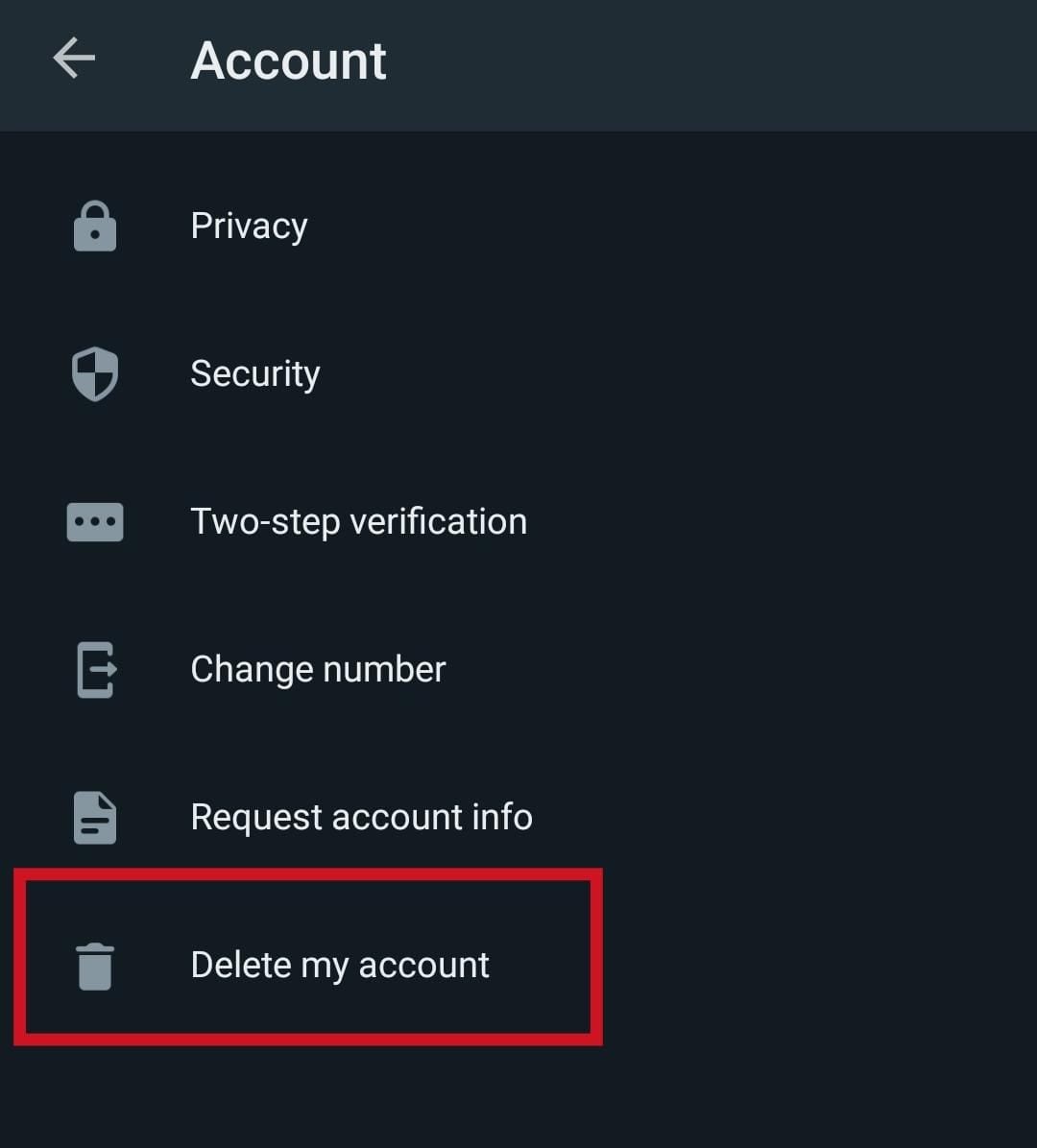 Step 5. It will ask you to enter your phone number to continue with the account deletion.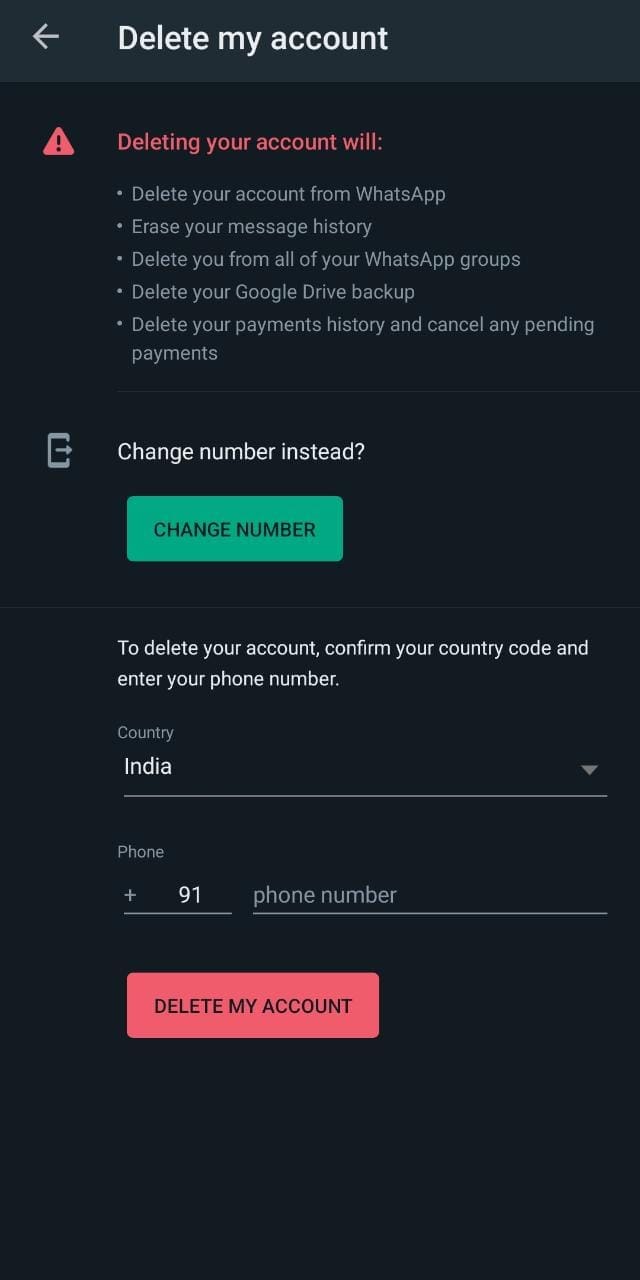 Step 6. After you have entered your phone number tap on the Delete My Account option and you are done. Now your account will be permanently deleted.
NOTE: By accepting deleting your WhatsApp account your data will be deleted from WhatsApp servers along with your message history, you will be deleted from WhatsApp groups automatically, your Google Drive backup will be gone and your payment history will be deleted too. It will take almost 90 days for WhatsApp to permanently delete your data. After the completion of 90 days, your data will be gone from WhatsApp servers.
Reasons for Deleting WhatsApp Account
Nowadays many companies have started sending messages on WhatsApp related to their new offers and many more. Sometimes our number gets leaked and random people start spamming unwanted messages on WhatsApp. In this scenario, most people temporarily deactivate their WhatsApp accounts. But once they again activate the account, they will start receiving those messages again.
So, to permanently solve this issue, deleting your WhatsApp account permanently is the best option. However, we would only recommend you to go this extreme if you are okay with losing all your previous chat data and other images or videos. After you have selected for account delete option your WhatsApp account will be deactivated temporarily but during that time if you change your mind you can reactivate your WhatsApp account within that time frame. To maintain user security and privacy WhatsApp has a policy that after 120 days of inactivity your account is deleted automatically. The only data WhatsApp keeps is your information for things like legal issues, terms violations, or harm prevention efforts.
How to Deactivate WhatsApp Account?
If you have been feeling too distracted from your day-to-day tasks due to WhatsApp then you can deactivate your WhatsApp account. But unfortunately, there is no way available through which you can temporarily halt all the WhatsApp account actions. We hope soon Meta will make this feature available so we don't have to permanently deleted our WhatsApp account. For now, you can try the Force Stop method which kind of works like a temporary account deactivation feature.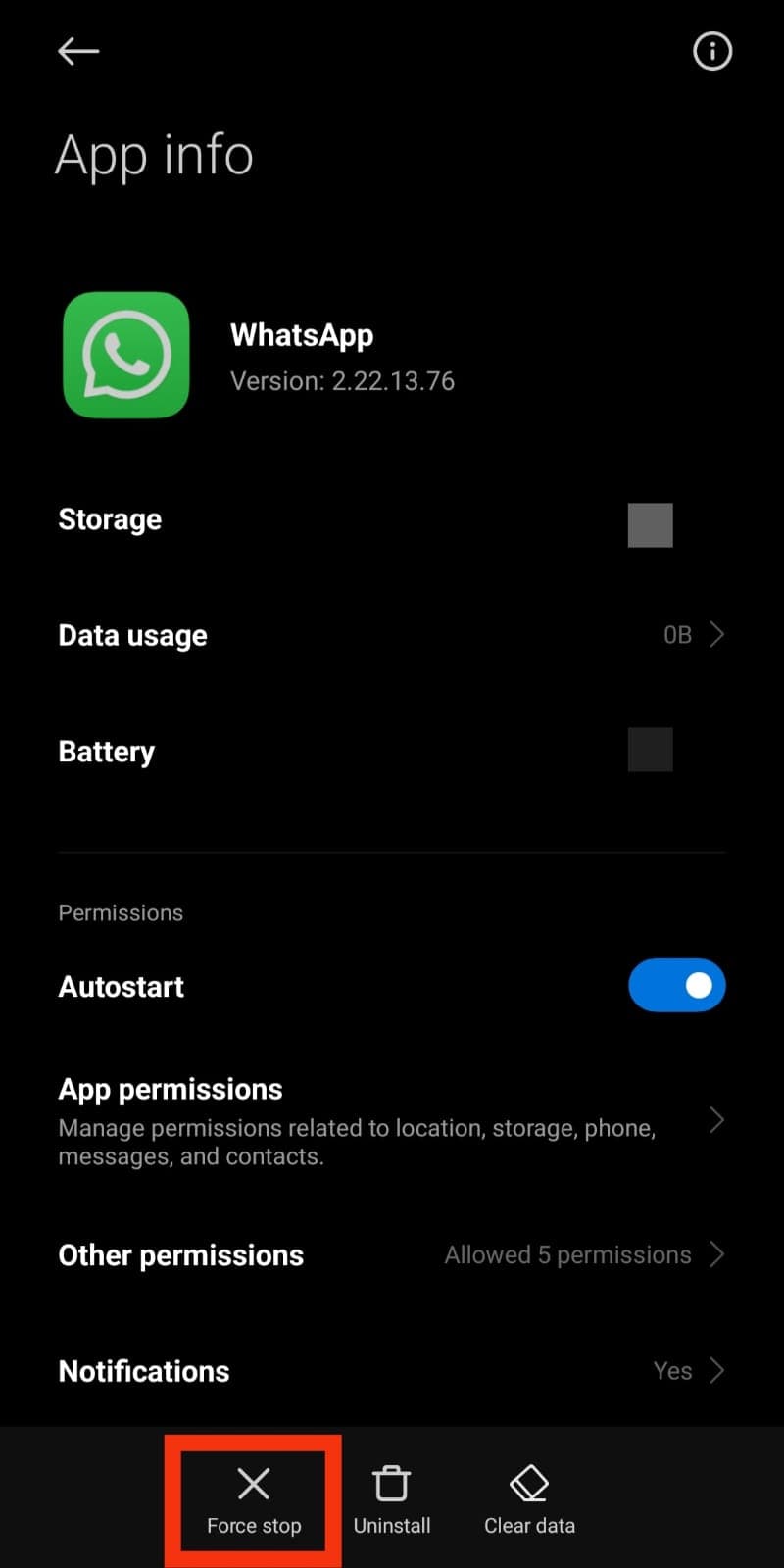 To Force Stop your WhatsApp first you have to visit Settings -> Apps -> WhatsApp -> Force Stop. Once you have Force Stopped the app it will not be able to connect to the internet automatically, hence you will receive no messages. When you again want to start using WhatsApp just open the WhatsApp app and everything will be restored. However, there is no tip available that tells us about this feature availability time but once we get any news regarding the update we will let you know.
Why Deactivate WhatsApp Account?
WhatsApp can be a distracting factor for many users while you are working; if you are a student, it can harm your studies. To keep yourself away from those group messages and random messages. The solution to this problem could be an easy one, you can use WhatsApp's temporarily deactivate account feature. By using this feature you don't have t worry about those messages that are distracting you and along with that your all messages and personal data too.
Difference Between Deleting and Deactivating
The main difference between Deleting and Deactivating is that a user cannot restore their data if they have chosen to permanently delete everything. After you have deleted everything if once again the user tries to log in with the same account number the computer will consider it as a new account because there is no data history to be restored.
However, if you are only looking for some time off from any platform the best way to do so is by temporarily deactivating that account through this your data will be safe. So whenever you want to come back to the platform all you have to do is just click on the app and active account again and they will find their data as they left it. So choose wisely what you want to do with your account a wrong choice can lead to data loss.
Conclusion
If you were looking for a way to keep yourself away from the distraction or a proper solution for spam messaging. Then our guide on how to permanently delete WhatsApp account can help you permanently delete your WhatsApp account. Or if you don't want to go that extreme we have also shared how to deactivate WhatsApp account. Just follow the above-mentioned guide and you will be able to permanently delete your WhatsApp account or deactivate your WhatsApp account. Hope we were able to solve your issue through our guide on how to permanently delete WhatsApp account.
That's All For Today. Stay Tuned To TechyCatch or More Stuff.